Cloak Your Email Address and Still Display it on Your Websites and Blogs For Your Real Visitors
Have you ever asked yourself Why Am I Getting All This Email?
It is a well know fact that email addresses are harvested by spammers using email bots, little program that scan the Internet looking for email addresses.
You can avoid spam by hiding or cloaking your email address.
We all want to keep our email addresses out of the hands of spammers?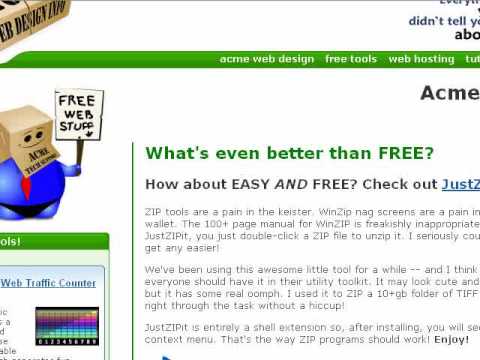 Good Reasons to cloak your email address
It provides a way for your real visitors to contact you, so that they can have access to you and your business.
Avoid all the junk mail and spam
Be smarter than the email bots
Allows for more productive time in your business
Automated software or programs that scan the Internet searching for email addresses are harvesting email addresses.
When email addresses are displayed in their raw format it is generally displayed by a well meaning individual wanting to conduct business online.
Most of those individuals don't understand that when they display their email address in the raw unprotected or uncloaked format they providing spammers and email harvester programs access to a legitimate email address. We know what happens then you are left sorting out all the junk and spam email wasting your business time and efforts on unproductive tasks.
So let's talk about cloaking your email address in a manner that scrambles it use html code or java script. It is actually free to do.
A few of the reasons that I choose to use this script to cloak my online email addresses are that it is:
It's simple! No training required and no learning curve
No DLLs installed and no IE dependencies to conflict with other software
Compact and simple – just one 180k executable file – no installation
Works with all versions of Windows 95/98/ME/NT/2000/XP
Really freeware! No spy-ware, no ad-ware no parasites
This method will work on regular static web pages and many of the blogging platforms that are offered today. I love to use WordPress as my blogging platform and I will be addressing it in this video.
This is not the only method to use for this particular issue; however it can be considered one of them best practices to cloak your email address anytime you are displaying it on the web, this method is used by many individuals today.
Links To Resources
Free email cloaker script:
http://acme-web-design.info/free-web-email-cloaker.php
cPanel Web Hosting:
Top Rated cPanel Web Hosting At Outstanding Pricing
I host multiple blogs and website on one hosting account at a great saving and cPanel hosting is the industry standard
All In One Web Site Authoring Program:
Leading Website Creation Software
This is truly an amazing piece of software feature rich and user friendly, this has an email cloaker built into it and much more
A complete guide to website building:
A fantastic complete guide to website building
This web site creation course will save you Thousands of dollars and get you into website creation quickly. This one program will serve you for many years to come.
Learn cPanel Videos:
Learn cPanel Training Videos
Get your web hosting management training here and move on to other revenue generating task. It is smart business to know these critical must have web hosting skills
Ok let's view the steps in the video and keep this report handy. You will want to refer to it later and use the links that are in it.
A disclaimer for you: This information is not a guarantee in anyway shape or form. This is an educational informative explanation of one of the methods that I have used to cloak my email address and still be able to display it online so that others wishing to make contact with me or one of my business adventures can freely do so. You further understand that if you perform any of this steps that I outline in this information you do so at your own risk. I am not offering you a service or product here; I am offering you a look inside one of my business practices as an informative and educational act of kindness.